Hopewell Missionary Baptist Church was founded in the year of 1860 on New Market Pike with a membership of seven. Rev. H. H. Hubbard was called to pastor in the year of 1923. The deacons were as follows: L. D. Douglas, A. Petty, H. Hambrick, R. F. Crutcher, W. C. Jones, W. S. Baker and Jim Powell. Under Rev. Hubbard's Pastorate, the church grew to a membership of fifty. During this period the pastors who served Hopewell were: Rev. Lockhart, Rev Whitman, Rev. Maple, Rev. Cable, Rev. Tillman and Rev Hezekiah Lanier. Hopewell joined the Elk Pine Association and later the Flint River Association.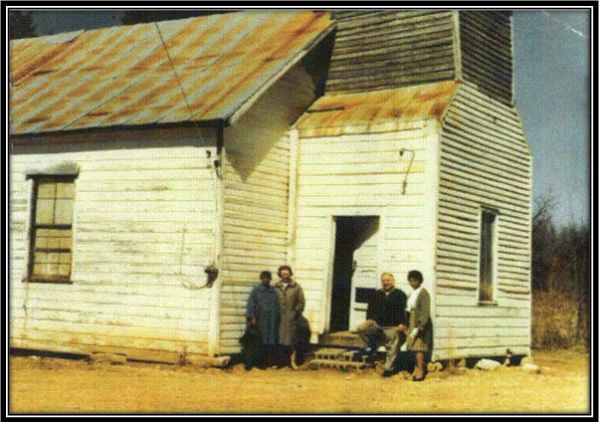 In the 1920's the church moved from New Market Pike to it present location. Here the church joined the Mud Creek North Alabama and Tennessee Association. W. P. Petty was called to pastor in 1932 and served the church for thirty-three (33) years, longer than any of his predecessors. Under his pastorate, the church grew in membership. Rev. Charles B. Huggins followed Rev. Petty as pastor. During his and Rev. Earl Scruggs pastorate, the previous sanctuary was erected in 1967. Rev. Roy Williams was called to pastor Hopewell in 1972 and during the next five years, the church added an education building, grew in membership and more importantly, in the knowledge of our Lord and Savior Jesus Christ. The final worship service was held in this facility on 9 August 1998 and concluded with the observance of Holy Communion.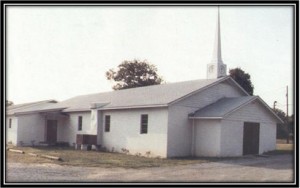 Rev. Leroy R. Cole succeeded Rev. Williams in leadership of Hopewell in 1978. He watered the seeds planted by his predecessors with the word of God and the anointing of the Holy Ghost. The church has grown to a membership of over 800. Rev. Cole also introduced the phrase, "HOPEWELL EXPERIENCE" which is popular throughout New Market, Huntsville and other surrounding areas. Hopewell is a church Commissioned by God, Committed by Faith and Challenged by Love to build up the Kingdom of God. Due to the significant increase in church membership, Hopewell erected, with the help of God, a new Worship complex. The first service was held in this new facility on September 13, 1998, with the observance of Holy Communion. Rev. Cole took Hopewell to great heights during his 34 years of leadership. His numerous contributions to Hopewell, New Market, Huntsville and the Madison County community are immeasurable.
Rev. Larry Davidson, Jr. succeeded Rev. Cole as the under shepherd of Hopewell in 2013. We are grateful to God that he, in his infinite wisdom, has chosen to unite Rev. Larry Davidson Jr. with the Hopewell family as we continue the great legacy of this awesome church!
Hopewell's rich history continues to grow as the church moves from one level to another in God's service.